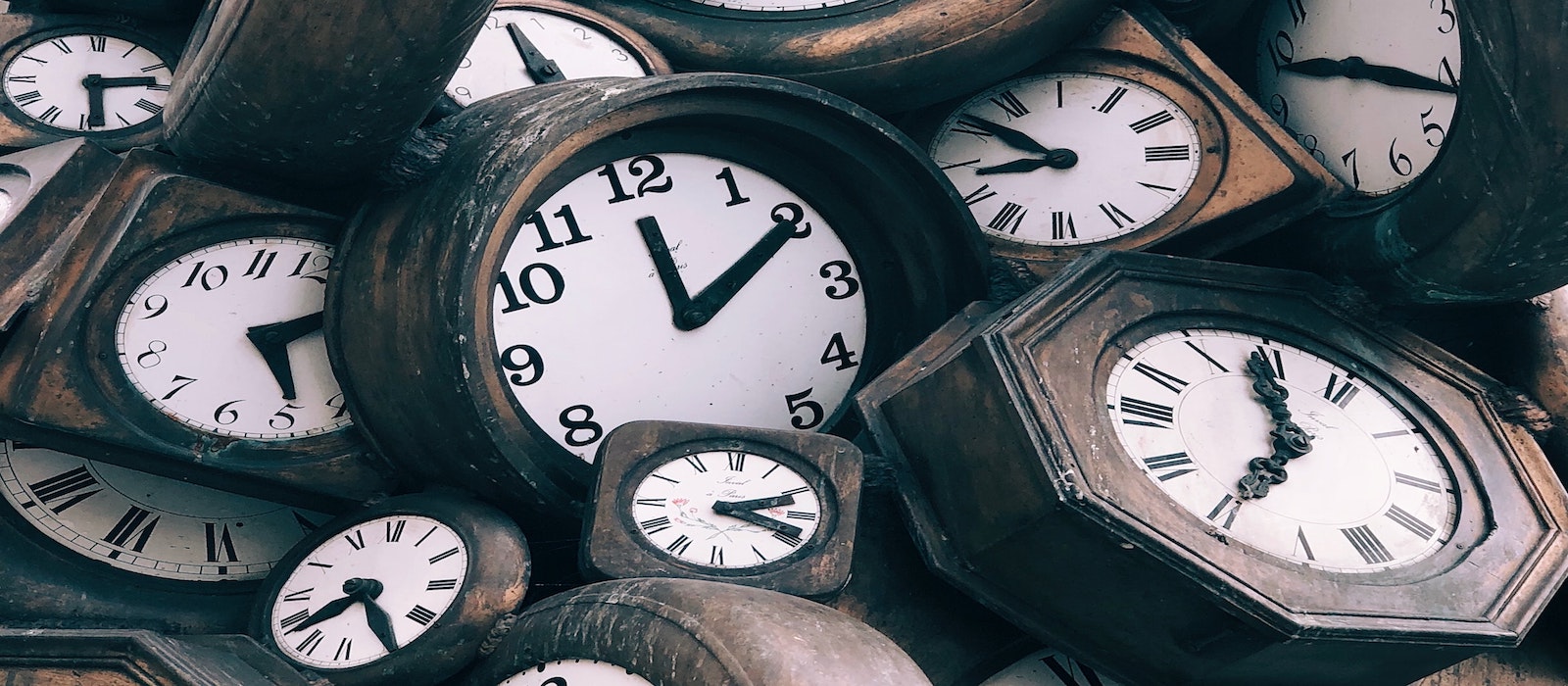 A glance at your watch or phone will easily tell you the time of day. But do you know what time it is within your financial life? That's much more difficult to know, but of far greater importance.
Do you sometimes make financial decisions based on the last 30 minutes of financial news, instead of the next 30 years of your life? If so, you're not alone. Focusing on the long-term is one of the foundational principles of financial planning, but it's often difficult to follow. The noisiness of each day competes for your attention and creates numerous distractions.
Your financial life has a time component that's unique to you and you alone. That's why it's dangerous to rely on generic financial advice that doesn't take into account your particular time constraints.
Perhaps you're many years away from retirement and focused on accumulating assets for the future. Alternatively, maybe you're nearing retirement and concerned about maintaining your current lifestyle for the remainder of your life. Each of these examples generates different time horizons.
Of course, you don't really know if you'll be around for days or decades, and that's part of the problem.
A few years ago, we worked with a professional couple nearing retirement. They had done a very good job saving for the future but were woefully underinvested in the stock market. Their primary issue was a tendency to focus on how their investments performed this month or this quarter. They were unable to turn their attention to the next 30 years instead of the past 30 days.
Eventually, they determined they couldn't withstand the volatility of the stock market and against our advice put all their money into certificates of deposit. We stressed to them that this would eventually result in a diminution of their lifestyle. We wished them well and parted ways.
I bumped into these former clients at a charity event last year and they told me they had to sell their mountain home because they could no longer afford the taxes and upkeep. They were unable to sustain their lifestyle with the below-inflation returns from CDs. This outcome was both predictable and avoidable.
This couple and many others like them, let fear of the stock market supplant a reasonable view of risk grounded in long-term market history. The real risk isn't short-term uncertainty, but rather the long-term likelihood of failing to sustain your lifestyle including living cost increases. Importantly, each person's financial objectives and tolerance to withstand investment volatility are different.
Your personal financial lifetime likely reflects many years, if not decades ahead. While near-term anxieties about the markets may distract you, think in decades rather than days. Your financial future will thank you. Start there. Ready for a real conversation?
---
Apollon Wealth Management, LLC (Apollon) is an investment advisor registered with the SEC. JE Wilson is a dba of Apollon. This document is intended for the exclusive use of clients or prospective clients of Apollon. Any dissemination or distribution is strictly prohibited. Information provided in this document is for informational and/or educational purposes only and is not, in any way, to be considered investment advice nor a recommendation of any investment product or service. Advice may only be provided after entering into an engagement agreement and providing Apollon with all requested background and account information. Please visit our website http://apollonwealthmanagement.com for other important disclosures.