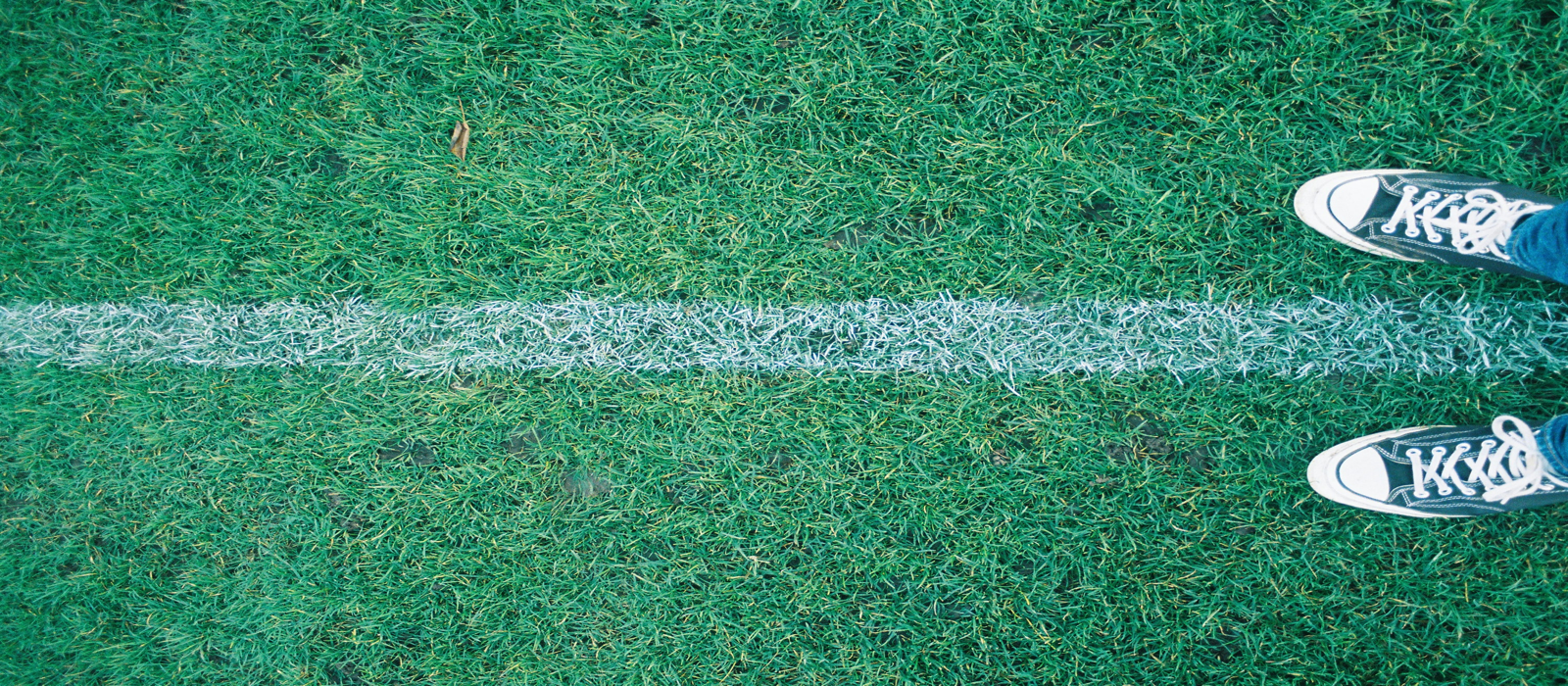 Valuable Lessons I Learned From My Kids
While one of the primary roles of every parent is that of a teacher for our children, we can also learn from them as they move through life. My wife and I are blessed to have two young adult children that have taught us many life lessons because their experiences have been different than our own. These teachable moments connect with all parts of life including those that are financially related. Willingness and openness to learn is a critical ingredient to financial wellness.
Our oldest child, John was always active and athletic. Perhaps foreshadowing future events in his life, John earned his first "athletic" trophy even before he could walk. My Mom was keeping him one weekend when he was maybe 9 months old. She decided to take him to Parisian at Richland Mall to participate in "The Diaper Derby." Well, after several qualifying heats, John left with the First Place trophy.
John taught all of us the simple thrill of victory and the value of making Granny happy!
John would go on to play a myriad of sports including soccer, baseball, football, and basketball. Eventually soccer fell away but heading into high school he was still playing three sports. He loved football the most but some nerve injuries forced him to give up that sport to concentrate on his next love, basketball.
MAKE ADJUSTMENTS ALONG THE WAY
I recall sitting in a medical procedure room with John in eighth grade as a neurologist conducted an EMG test on his neck and shoulder nerves. After the test, the doctor told us that he was at risk of permanent nerve damage if he continued to play football. John taught me a valuable lesson that day as we left the doctor's office. Instead of feeling sorry for himself he said, "well that just gives me more time to work on basketball." He took what life threw his way and turned it into a positive. This lesson directly relates to financial choices that we make every day. Life doesn't just happen as we imagine it… Everything doesn't work out precisely as we planned. We have to make adjustments.
We sometimes ask clients to think about financial decisions that they have made in the past. Usually a fair percentage of these decisions didn't work out as planned. We then ask them to think about the future. Amazingly, the future usually is all neat and clean with all their decisions unfolding exactly as planned. Clinging to this false precision can be incredibly destructive.
John indeed worked on basketball and eventually was named Area Player of the Year, Region Player of the Year and All-State. He went on to play college basketball at California Lutheran University in Thousand Oaks, California. John graduated from CLU with a degree in economics and then continued with a Master's in Quantitative Economics also at CLU while playing four years of basketball.
MORE LESSONS LEARNED
While our first child provided many valuable lessons, our daughter Nazley (named for my wife's Armenian grandmother) taught us even more. From a very early age she proved to be "spunky" and determined. If we didn't put the car seat on tight enough she would arch her back and squirm out of the seat. She didn't like being told what to do.
This picture of her with her brother in karate shows her grit. Sure, she looked up to him but also wanted to knock his head off.
Like her brother, she played several sports including soccer, softball, volleyball, and basketball.
PERSEVERANCE PAYS OFF
In 5th grade, her softball team decided to move from coaches' pitch to a fast pitch league even though none of the players knew how to pitch. Nazley stepped into the breach and began going to weekly pitching clinics and taking lessons. It was a slow, slow grind. She showed tremendous perseverance, a trait that is beneficial in all areas of life, including financial decision making. Sometimes making appropriate financial choices for what's most important to you means taking a step back before you can move forward again.
Her 5th grade softball team, with Nazley as the primary pitcher, finished last in the league. She didn't let that ruin the joy the sport brought to her and the camaraderie of her teammates that she enjoyed. The next season, with a year of pitching lessons under her belt, her team won the league championship. Her perseverance had paid off.
In high school Nazley continued to play three sports with softball and volleyball as her favorites. Her 10th grade year was her first as a full-time varsity softball player and she expected little pressure since the team had an experienced senior pitcher that planned to carry most of the load. When the senior pitcher was injured early in the season, however, Nazley had to enter as the lead pitcher, a role she hadn't planned on filling that year. Her high school team ended up winning the state championship and she was named State Player of the Year. Like her brother, she was named Region Player of the Year (and she would repeat the following year) and Area Player of the Year. Because of her achievements she was recruited by schools all over the country.
DECISION-MAKING OBSTACLES
The sheer number of schools that communicated with her led to what's called "choice paradox". "Choice paradox" can be a huge financial decision-making obstacle for many individuals. It's far easier to choose between two or three things versus dozens of choices.  Nazley made her decision to sign with Eckerd College in St. Petersburg, Florida on the final day of the early signing period. She contacted the other coaches that were among the finalists and that's where she demonstrated how valuable it is to always be grateful and to do the right thing. The day after the end of the early signing period, I received an email from the head coach at one of the other schools she was considering. He said that in all his years of coaching, he could count on two hands the number of times that a recruit he wanted but didn't land had called him to let him know. Nazley had made that difficult call. He said that we had raised a wonderful young lady and while he regretted her decision, knew that she would be an outstanding asset for Eckerd. He ended with Go Tritons! (the mascot of Eckerd). Truly a case of good begets good.
Nazley went on to play four years of softball at Eckerd College and had the lowest ERA among the pitchers in her sophomore year. She graduated with a degree in finance and economics and now holds (like her Dad), the Certified Financial Planner® designation.
Learning by way of observation is critically important to accomplish what you want in life. Start there. Ready for a real conversation?